When the Change Came launched successfully at the Vittle & Swig in Tunbridge Wells, on 15th December with Steve Antoni, Abegail Morley and Frances and Steve on saxophone and guitar, and a lovely audience – the collection is available now – order your copy here…
 These poems are utterly frank; Walter has the knack of combining the beautiful with the bleak. He shuffles through memories, pulls aside the "sheeted veils of the afternoon" to expose past wounds, shows us how the future can be haunted by the present, and yet somehow allows the autumn sun to flood straight in.
Abegail Morley, author of The Memory of Water, The Skin Diary and host of
The Poetry Shed.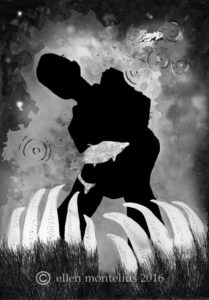 Steve Walter's When the Change Came is an engaging, varied and most satisfying collection – lyrical, intelligent poems of love and death that are by turns tender, erotic, witty, elegiac and celebratory.
Michael Laskey, poet and former editor of Smiths Knoll.
These poems are secrets whispered in your ear; you don't know what you are going to hear until you turn the page – a childhood memory of dissecting a heart or smoking French cigarettes, an erotic fantasy told through a painted lampshade, intimate portraits of parents ageing –always surprising and with an element of risk, 'holding a beast in the balance.'
Steve has the ability not only to capture an image but to make you want to see it yourself again and again.
Sarah Salway, author of You Do Not Need Another Self-Help Book and Digging Up Paradise.
When the Change Came is available from Indigo Dreams Publishing and Amazon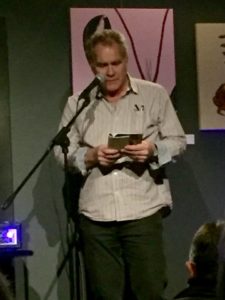 When the Change Came – Launched at the Vittle and Swig, 15th December 2016