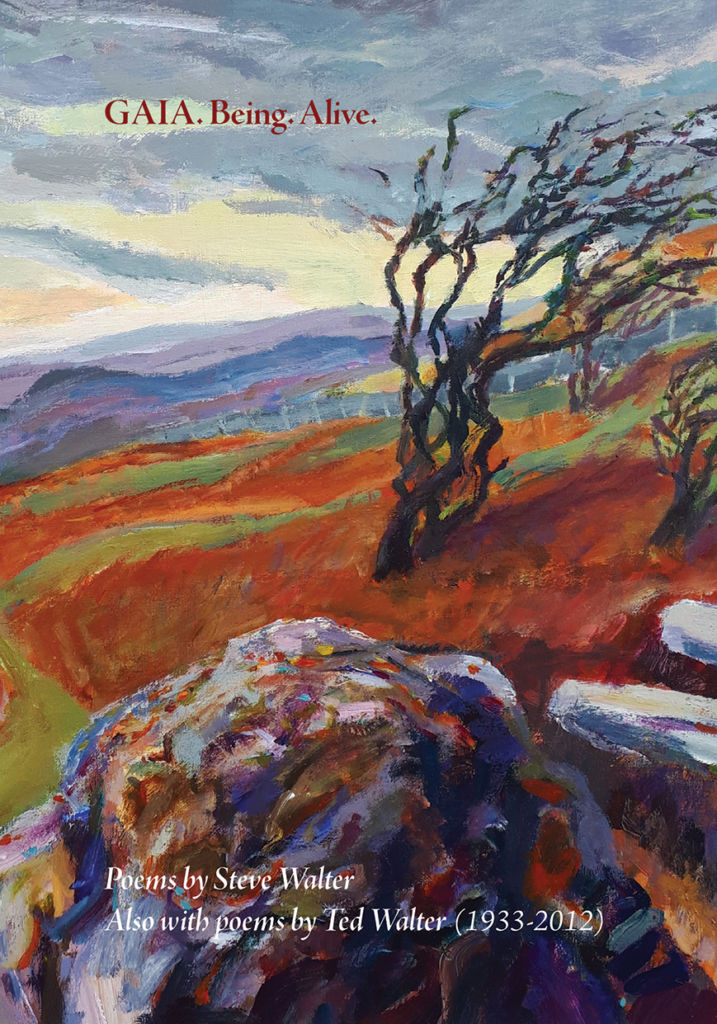 These poems follow an environmental theme, many share a personal response to the current climate and ecological crisis. Now, perhaps more than ever, we have become acutely aware of the extent of our impact on the planet.
Many of the poems have been inspired by my experiences with Tunbridge Wells Friends of the Earth and I'm indebted to the group and their coordinator, Marieke de Jonge, for their inspiration and for listening generously to the spoken word.
One of the poems, Gaia2020, was first published in 2017, and read to Tunbridge Wells Friends of the Earth, and later performed at the University for Peace in Costa Rica.
Importantly, here are also selected environmental poems written by my late father, Ted Walter (part of a posthumous, collection, Echoes of Orion, published in 2022).
We are connected to all that has ever existed throughout evolution, from the beginning of life itself, the creation of earth, other planets, stars, and their elements, which have become an essential, living part of us.
How important it is to appreciate the stillness of things, the nature of life, its essence, responding to the world through our senses, for instance as we notice the angle of the light, cool breeze on the face, birdsong, contact with the earth, perhaps even the first taste of spring.
Flip the book over to find the start of a story: Horizon 2040 – a beginning. This is based on real life, although it begins with time travel through a cosmic wormhole. The story will continue online with new chapters on this website.
Price £14